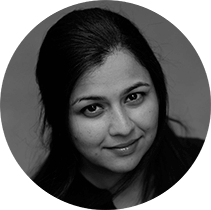 Deeksha Gaur
Co-Founder and General Manager
Deeksha sets the strategic vision and manages daily operations for Show-Score. She has spent the last two decades in senior marketing positions in the not-for-profit theatre and as a producer of new work on both sides of the Atlantic. She is a graduate of Cambridge University and Yale School of Drama. Deeksha's favorite plays are jam-packed with ideas and unafraid of experimentation, and she can frequently be found in NYC's Off and Off-Off-Broadway theatres. When she's not immersed in theatre, she's cooking, constructing crosswords (she's published 3!) and having dance parties with her two kids.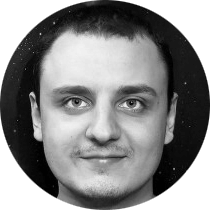 Leonid Svyatov
Lead Engineer
Leonid is a web developer with more than 10 years of experience in various languages and platforms including Ruby, Ruby on Rails, JavaScript, PHP5, and Yii, who is passionate about learning new technologies and development tools. After graduating with a degree in rocket science, he worked at three startups before joining the Show-Score team. He also loves to travel, and spent several years living and working in South East Asia.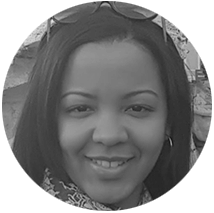 Maringly Morrobel
Senior Operations Manager
Maringly is the editorial and operations lead for Show-Score. She is a Senior Operations Manager for TodayTix Group, where she has spent the last 7 years managing the fulfillment/concierge team and show allocations. She has a BTECH in Hospitality Management. In her spare time, Maringly enjoys taking her daughter to the playground. She loves to travel; therefore she also likes to spend time planning her next vacation or adding places to visit to her bucket list. Her love for theatre has grown over her time at TodayTix Group. Her favorite musical continues to be The Lion King.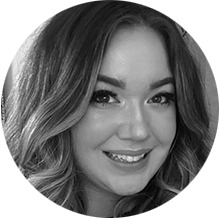 Amanda Talarico
Partnerships Marketing Manager
Amanda builds Show-Score's global footprint through partnerships with media brands, theatrical properties, and beyond. She has been working in the arts since 2016, primarily in marketing, fundraising, and special events at Irish Arts Center. She has also worked for advertising agencies in media and as a program manager for Americorps VISTA. She graduated from the University of Delaware with a BS in Organizational Leadership. Amanda is a singer and enjoys singing in a choir and performing in cabarets. She is a huge fan of musicals (Fun fact: her high school superlative was "Broadway Bound!"). RENT and Waitress are her favorite Broadway shows, while KPOP and The Man in the Woman's Shoes are her favorite Off-Broadway shows.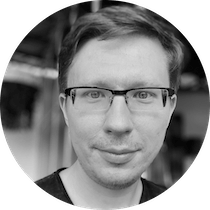 Mikhail Grigorev
Engineer
Mikhail is a software developer at Show-Score. He has a knack for writing a code which is clean and easy to maintain. Mikhail is a kind of engineer who may be called business-oriented. He had some experience as UX designer and project manager, and it helps him to gain a big-picture perception of software development. In his spare time, Mikhail likes walking in the park and listening to podcasts.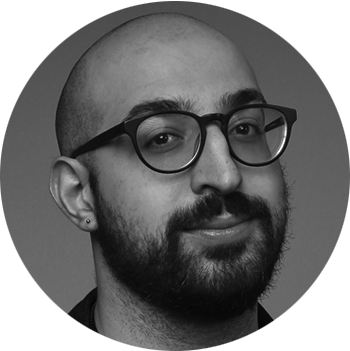 Gamal Elsawah
Marketing & Editorial Content Producer, US
Gamal is the US Marketing & Editorial Content Producer. He is also the co-founder of Showdogs NYC - a film & theatre collective dedicated to creating diverse, boundary-pushing new works. He has performed on stages all throughout NYC, has had original plays workshopped and presented by Fail Better NYC, Rascal Arts, The Bechdel Group, and more, as well as having created and starred in the award-winning sci-fi comedy web series, "Wormholes." Gamal is learning to play the guitar and his all time favorite show is Next to Normal, for its powerful and unique depiction of mental illness in musical theatre.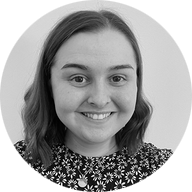 Rhianne Evans
Marketing & Editorial Content Producer, UK
Rhianne is responsible for editorial, marketing, and communications for Show-Score in London. She has spent the last seven years working in theatres across the West End - primarily at Wicked - and more recently as part of the Global Operations team at TodayTix Group. Her favourite performer is Derren Brown, and she credits the time he read her mind in NYC as one of the highlights of her life! When she's not at the theatre, you can find her haunting one of London's coffee shops listening to an audiobook.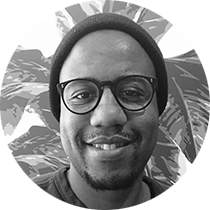 Jeremiah Selengia
Product Designer
Jeremiah has led the site's redesign, with a focus on creating a seamless discovery experience for the Show-Score member community. Born in Tanzania, and having lived in London and the US, Jeremiah has worked across industries, creating amazing experiences from mobile apps to internal applications, for clients such as AmEx, EY, and YouTube. He loves mobile photography and dabbling in creative projects focused on elevating black creatives. He also plays competitive tennis and soccer. He lives in Brooklyn with his wife and 4-year-old daughter. Before the pandemic, his favorite theatrical experiences were "Hamilton" and "Fela", and he is excited to take his daughter to "The Lion King" when theatre returns.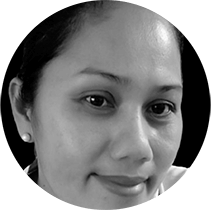 Erlyn Baldoza
Editorial Specialist
Erlyn is a member of Show-Score's editorial listings team. In college, she was actively involved in theatre and dance while she got her BA in political science. Her favorite musical is The Sound of Music (she even got to play the role of Brigitta von Trapp in a school play!). In addition to Show-Score, Erlyn has her own "sweet" business; creating candy buffet styling, sweet treats, and tablescapes for her clients.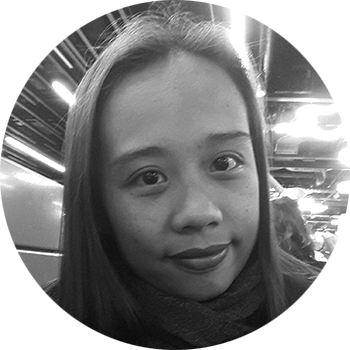 Elvie Deles
Operations Specialist
Elvie is part of Show-Score's editorial listings and customer service teams. She has been an Admin VA/Data Analyst for a concert ticket company and also worked in customer service and operations support. Elvie enjoys travelling with her family, especially if it involves visiting beautiful beaches. She is a fan of sci-fi movies and ranks "Game of Thrones" as her favorite tv series. When she was in college, she was part of the cheerleading team and also played the role of Portia in Merchant of Venice. Her favorite quote is "Everyone has the same twenty-four hours in a day; it is what you do with them that counts."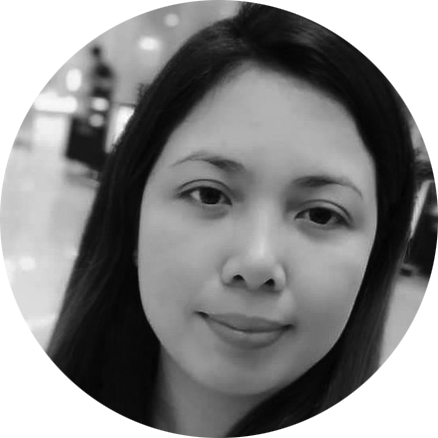 Josephine Tusit
Operations Specialist
Josephine is part of the operations and editorial listings team at Show-Score. She previously worked in operations and customer service, where she managed a team of 20. Josephine enjoys going to beaches on weekends with her family and her dream is to travel around the world with them. Her favorite quote is "I don't have a favorite place, I have my favorite people, and whenever I'm with my favorite people, it becomes my favorite place". Back in high school, she played the role of Juliet in a school production of Romeo and Juliet.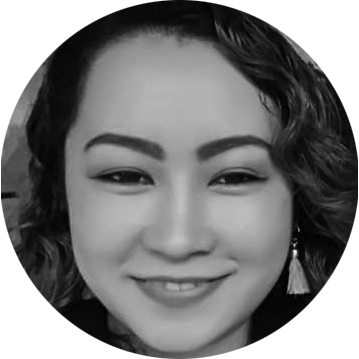 Cyndie Rose Ariola
Editorial Specialist
Cyndie works on Show-Score's editorial listings team. She has previously worked on the editorial and content teams for ecommerce and dropshipping brands. Cyndie loves sports and supports/manages her local basketball and volleyball teams. She also loves music: singing and playing music with her church bandmates.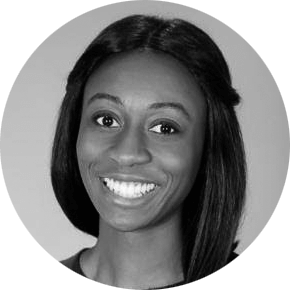 Lizzie Akita
Editor
Lizzie is a listings editor at Show-Score. She is a theatre blogger and has written theatre reviews for her own website since 2016. She studied Philosophy, Politics and Economics at the University of York. Lizzie is a huge musical theatre fan. Her favourite show is Ragtime (which she's seen three times) as it best captures for her how wonderful and powerful musicals can be. Her other interests include running, reading and playing the ukulele.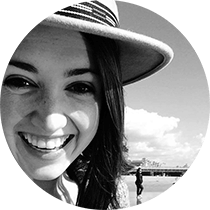 Michael Jamieson
Editor
Michael is a listings editor at Show-Score. Currently an associate product manager for TodayTix, she is a graduate of NYU/Tisch's New Studio on Broadway with a BFA in Musical Theatre. While she once was a professional baker, she now prefers baking as a hobby and can be spotted sampling NYC's best bakeries on the weekends. After seeing the national tour of "Wicked" in her hometown of Los Angeles as a young girl, Michael knew she was destined to be an avid theatre-goer for life.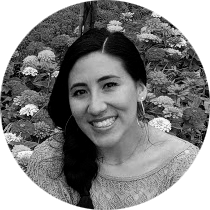 Katherine "Kat" Uyeda
Editor
Kat is a listings editor at Show-Score. She is an Operations Associate for TodayTix Group, where for 6 years she's been an integral part of the fulfillment, concierge, and customer service teams, delivering tickets to thousands of guests. She has a BA in Drama from the University of California, Irvine. While big popular musicals will get her singing (current obsession is "Hadestown"), it's the reflective, poignant plays that she enjoys most. When she's not singing, she also enjoys traveling and cooking.