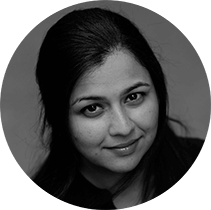 Deeksha Gaur
Co-Founder and General Manager
Deeksha sets the strategic vision and manages daily operations for Show-Score. She has spent the last two decades in senior marketing positions in the not-for-profit theatre and as a producer of new work on both sides of the Atlantic. She is a graduate of Cambridge University and Yale School of Drama. Deeksha's favorite plays are jam-packed with ideas and unafraid of experimentation, and she can frequently be found in NYC's Off and Off-Off-Broadway theatres. When she's not immersed in theatre, she's cooking, constructing crosswords (she's published 3!) and having dance parties with her two kids.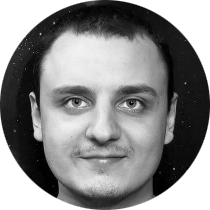 Leonid Svyatov
Lead Engineer
Leonid is a web developer with more than 10 years of experience in various languages and platforms including Ruby, Ruby on Rails, JavaScript, PHP5, and Yii, who is passionate about learning new technologies and development tools. After graduating with a degree in rocket science, he worked at three startups before joining the Show-Score team. He also loves to travel, and spent several years living and working in South East Asia.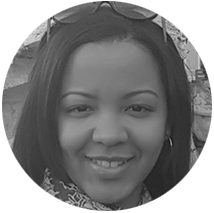 Maringly Morrobel
Senior Operations Manager
Maringly is the editorial and operations lead for Show-Score. She is a Senior Operations Manager for TodayTix Group, where she has spent the last 7 years managing the fulfillment/concierge team and show allocations. She has a BTECH in Hospitality Management. In her spare time, Maringly enjoys taking her daughter to the playground. She loves to travel; therefore she also likes to spend time planning her next vacation or adding places to visit to her bucket list. Her love for theatre has grown over her time at TodayTix Group. Her favorite musical continues to be The Lion King.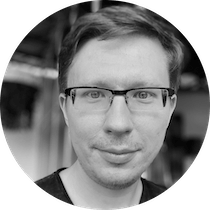 Mikhail Grigorev
Engineer
Mikhail is a software developer at Show-Score. He has a knack for writing a code which is clean and easy to maintain. Mikhail is a kind of engineer who may be called business-oriented. He had some experience as UX designer and project manager, and it helps him to gain a big-picture perception of software development. In his spare time, Mikhail likes walking in the park and listening to podcasts.
Brittani Samuel
Marketing & Editorial Content Producer
Brittani is primarily responsible for strategy, campaign management, and communications across Show-Score's platforms. Since graduating college in 2017 and a brief, obscure stint working in the fashion industry, she has worked in arts marketing for commercial and non-profit theatre organizations, most recently at New York's Signature Theatre Company. Brittani is also a freelance Arts and Culture writer, critic, and one of the Co-Editors ("View Finders") of 3Views on Theater. She spends her free time re-reading Toni Morrison novels, watching unhealthy amounts of television, and talking about Rihanna. Her favorite show is Passing Strange even though she's never seen a live production of it. One day!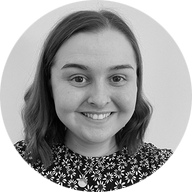 Rhianne Evans
Marketing & Editorial Content Producer
Rhianne is an Editorial and Marketing Content Producer for Show-Score. She has spent the last six years working in theatres across the West End and recently worked as part of the Global Operations team at TodayTix Group. Her favourite performer is Derren Brown, and credits the time he read her mind in NYC as one of the highlights of her life! When she's not at the theatre, you can find her studying for a degree in Psychology or haunting one of London's coffee shops with a book in hand.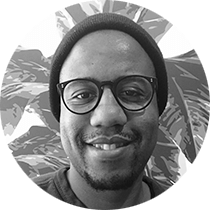 Jeremiah Selengia
Product Designer
Jeremiah has led the site's redesign, with a focus on creating a seamless discovery experience for the Show-Score member community. Born in Tanzania, and having lived in London and the US, Jeremiah has worked across industries, creating amazing experiences from mobile apps to internal applications, for clients such as AmEx, EY, and YouTube. He loves mobile photography and dabbling in creative projects focused on elevating black creatives. He also plays competitive tennis and soccer. He lives in Brooklyn with his wife and 4-year-old daughter. Before the pandemic, his favorite theatrical experiences were "Hamilton" and "Fela", and he is excited to take his daughter to "The Lion King" when theatre returns.
Leo Francis Valdez
Operations Specialist
Leo works on Show-Score's editorial listings and customer service teams. He is an experienced operations specialist and has helped companies in their inventory, marketing, and customer service operations. In his spare time, Leo loves travelling to the beach with a book and a nice cup of coffee, and is thankful for Show-Score for introducing him to the wonderful world of theatre. His love of reading sparked his interest in theatre after chancing upon lines from Victor Hugo's "Les Miserables".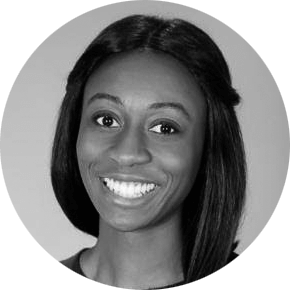 Lizzie Akita
Editor
Lizzie is a listings editor at Show-Score. She is a theatre blogger and has written theatre reviews for her own website since 2016. She studied Philosophy, Politics and Economics at the University of York. Lizzie is a huge musical theatre fan. Her favourite show is Ragtime (which she's seen three times) as it best captures for her how wonderful and powerful musicals can be. Her other interests include running, reading and playing the ukulele.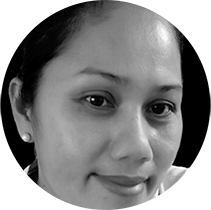 Erlyn Baldoza
Editorial Specialist
Erlyn is a member of Show-Score's editorial listings team. In college, she was actively involved in theatre and dance while she got her BA in political science. Her favorite musical is The Sound of Music (she even got to play the role of Brigitta von Trapp in a school play!). In addition to Show-Score, Erlyn has her own "sweet" business; creating candy buffet styling, sweet treats, and tablescapes for her clients.
Elizabeth Collins
Editor
Elizabeth is a listings editor at Show-Score. A graduate of the University of Liverpool and Warwick University, she has a background in education and shares her love of literature and the arts with the next generation and beyond. If she's not to be found in a theatre at any given time, she's likely to be organising (or at least thinking about) her next trip. While she would have sold her soul to see Barbra Streisand in the original production of "Funny Girl," her heart currently belongs to Marianne Elliott's extraordinary reimagining of "Company."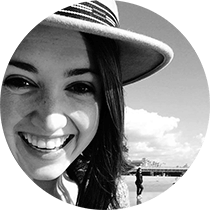 Michael Jamieson
Editor
Michael is a listings editor at Show-Score. Currently an associate product manager for TodayTix, she is a graduate of NYU/Tisch's New Studio on Broadway with a BFA in Musical Theatre. While she once was a professional baker, she now prefers baking as a hobby and can be spotted sampling NYC's best bakeries on the weekends. After seeing the national tour of "Wicked" in her hometown of Los Angeles as a young girl, Michael knew she was destined to be an avid theatre-goer for life.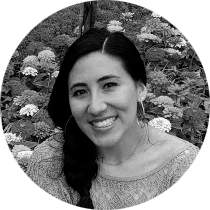 Katherine "Kat" Uyeda
Editor
Kat is a listings editor at Show-Score. She is an Operations Associate for TodayTix Group, where for 6 years she's been an integral part of the fulfillment, concierge, and customer service teams, delivering tickets to thousands of guests. She has a BA in Drama from the University of California, Irvine. While big popular musicals will get her singing (current obsession is "Hadestown"), it's the reflective, poignant plays that she enjoys most. When she's not singing, she also enjoys traveling and cooking.
Quinn Wise
Editor
Quinn is an editorial contributor at Show-Score. He can regularly be found managing the procurement program for TodayTix in New York City. Whether it's a show Off-Off Broadway, Off Broadway, Broadway, or in a friend's living room in far out Brooklyn, he enjoys attending any show he can get a ticket to. When he is not facilitating the theatre going experience, he is probably planning his next big travel adventure!